We did it!
Thank you so much for voting me Best Real Estate Agent in Toronto for the 4th year running! I'm so grateful for your support and feel extremely lucky to have a career I love. Thank you, Toronto!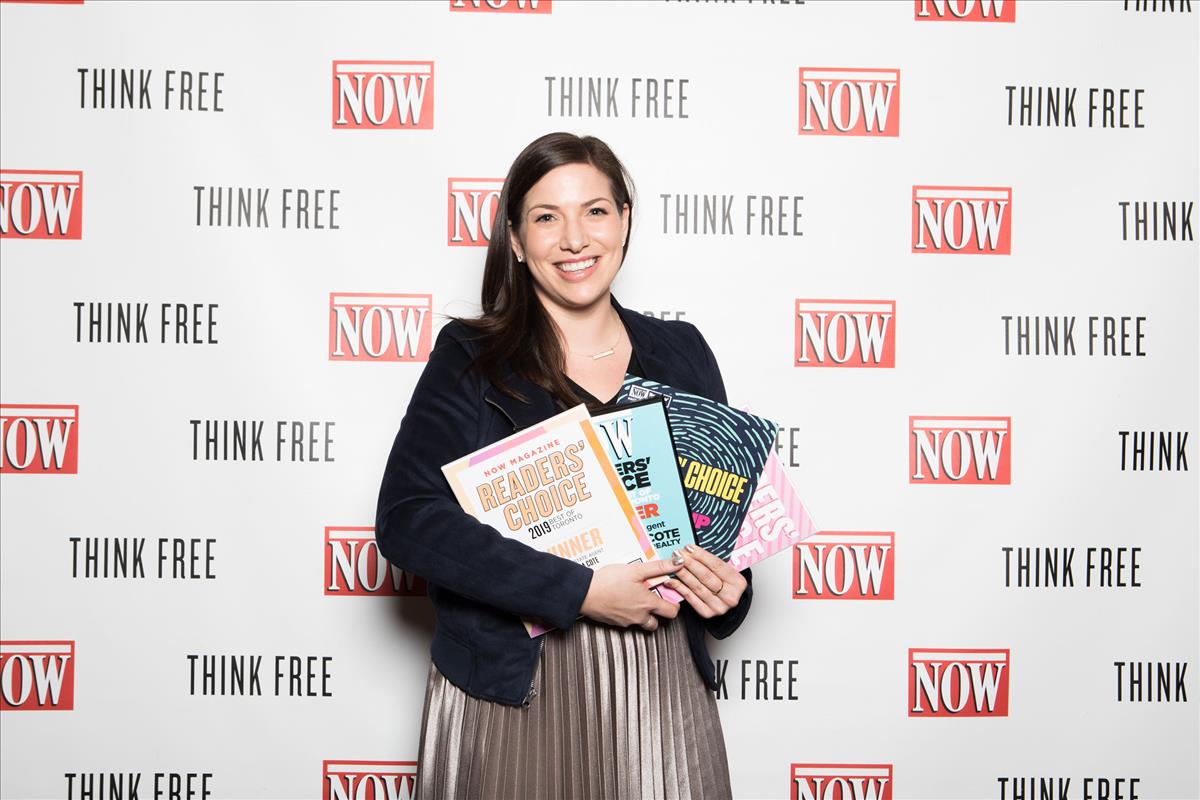 Parkdale Community Food Bank
#FeedParkdaleChallenge
As some of you know, I absolutely LOVE Parkdale and serve on the Board of Directors for the food bank. As Treasurer, it's my job to ensure we have enough money in the bank to continue to serve our 2,400 clients per month. We are entirely a donation run charity. While we are extremely grateful for the non-perishable items donated to us, we are looking to increase our cash flow so we can provide more fresh food options weekly to our clients. We have established relationships to be able to purchase food at wholesale prices, so our buying power goes much further with the money you donate.
This week, the Board of Directors along with some great community supporters and activists are participating in the #feedparkdalechallenge with a goal to raise $25,000 by November 14. On Thursday, we lined up with our clients to get our food from the food bank, and have been eating only food we picked up + a small budget to supplement our supply. Five days in, I've learnt a lot about our client needs and the experience of relying on a food bank. I'm very excited that we have already raised $13,000 to be able to start buying fresh and healthy food options for our clients. You can learn more about our challenge and DONATE HERE


October Market Snapshots
It's still a strong Seller's market, with most properties selling in less than 3 weeks